Monday, July 31, 2006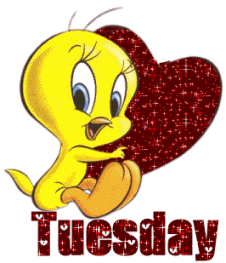 My girl Laptop Cutie sent this to me yesterday and I thought this shit was hilarious. Everytime I read it I cant help but laugh. Enjoy!

This pre-booty call agreement (hereinafter referred to as the "Agreement") is entered into on the _____day of__________, 200___, by_______________________, between ___________________ and _______________________.

THIS AGREEMENT SHALL COVER THE FOLLOWING RULES AND PRINCIPLES:

1. No sleeping over - unless it is very good and we need to repeat it in the morning.

2. No meeting in public except for dinner or drinks before the events of the evening.

3. No calls before 9 PM - we don't have shit to talk about.

4. None of that "lovemaking" shit - only sex allowed.

5. No emotional discussions (i.e. Where are we heading with this? Do you love me?) The answer is no, so don't ask.

6. No plans made in advance - that is why you are called the "backup," unless you are from out-of-town, then it's only a one-time advanced arrangement.

7. All gifts accepted - money is always good.

8. No baby talk - however, dirty talk is encouraged.

9. No asking for comparisons with former lovers - it's really none of your damn business.

10. No calling each other "friends with privileges" we are not friends, just fuck buddies.

11. Calling out the wrong name during sex is OK - don't be offended.

12. No extra clothing - I don't want your ass leaving anything behind when you leave.

13. No falling asleep right after sex - it's over, so get your ass up, get dressed, and go the fuck home.

14. Don't be offended if I don't ask if you enjoyed it - I don't care.

15. You cannot borrow my car for any reason.

16. If anyone asks who you are, the standard response will be: "My roommate's girlfriend/boyfriend."

17. Doggie style is the preferred position - the reason is less eye contact the better.

18. NO condoms, NO fucking. Carry your ass home.

19. Bring your own drink - I am not your liquor store.

20. No phone use, please - don't want anyone calling back looking for your ass.

21. If going to a hotel room, we either split the cost, or alternate who's paying...you pay this time, I pay next.

22. Don't bring any of your friends with you, unless they're going to join the party.
List #2: The Ten "Very Importants"

Last week I began a post called
Make a list and check it twice.
In part one of the post, I talked about
The Six Must Haves
in a relationship. Just to recap, your "
musts
" are the deal breakers -- you know what they are. If you wouldnt break up with someone because of it, its not a "
must
."
The second part of this post discusses the
Ten Very Importants
. The ten
very importants
are exactly that, they are very important to you but not necessarily deal-breakers. It may be very important that she own a house, for example. But if she fits almost all your other criteria and is currently renting an apartment, you might be able to overlook the fact that shes not a homeowner. Or it may be very important that he has a college degree. But if he is highly articulate, well-read, and educated, it may not matter that he doesnt have a BA.
Here are my ten in no particular order:
1. Well Groomed
- This includes everything from clothes hygiene. NO BODY ODORS PLZ!!!
2. Ambition
- Have a dream and stick with it. Never give up on your goals. Im a firm believer that it is never to late to go after and achieve your dreams.
3. Positive Attitude
- I cannot express enough how much a negative attitude is a turn off for me. Im negative enough by myself I cannot have someone that is more negative than I am. Its all about balance. I need someone that will uplift me not bring me down. I know that everyone has a bad day every now and then, but I have met people that are just always in a foul mood or always have something negative to say.
4. Faith in God
- This also includes the belief that God truly does exist. You would be surprised how many men I have met that do not believe it God. We would have too much conflict and the relationship would never work. We could always be friends, but we can be in a relationship.
5. Health Conscious
- My health is very important to me and I want someone that is concerned about his health and personal well being. That does not take unnecessary risks.
6. Attractive
- Now when I say attractive dont get me wrong. I do not mean pretty boy attractive, but more so having that little something that makes me wanna give it to him, ya know what I mean? There has to be some physical attraction going on.
7. Flexibility
- He should be willing to comprise and adapt to new and different situations if things do not go according to plans.
8. Respectful
- This is self explanatory, but just respect for me, but for himself and others.
9. Character
- This encompasses integrity, reliability, and just an all around
good
personality.
10. Fun
- Im sorry but I dont want an uptight, stick in the mud. I love to have fun and its important to me that I be with someone that wants and needs to fun to. Life is so stressful, everyone need to let their hair down and have a little fun every now and then right? I know I do!
What things fall on your list of

very importants

?


This is Superstar Nic

Still "N" Search of

Ecstasy

and I'm out!

"If you see someone without a smile today, give them one of yours!"
posted by Superstar Nic at 11:01 PM, |


7 comments