Thursday, December 28, 2006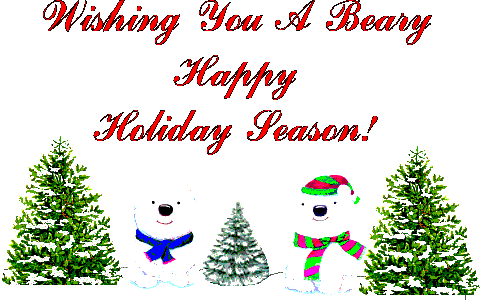 Whatz really good in the blogosphere?!?!?


I apologize for the delay posting this, but life is more and more hectic for me as the days go by! As many of you know, I am on the count down towards graduating with my PhD and life has been full of up and downs along the way. I am still scheduled to graduate summer of 2007.

YEAH!!!!

In the meantime, I have still been working full-time and working on my dissertation research while trying to have a bit of a social life in between. But how dare I actually think that I am entitled to have a social life. Hmmph!


Im Engaged Homies


If anyone had told me a year ago that I would get engaged this year, I would have never believed it. Not in a million years. It all seemed to happen so fast. I mean in less than a years time I have started a new job, defended my dissertation proposal, broke up with a long time boyfriend, got a new boyfriend, and got engaged. I mean really!

I was in a relationship with a man on off for almost 10 years and there was never so much as a hint of marriage and here I am with someone new who fell in love and asked me to be his wife in well under a year. What are the chances of this happening?

I just cannot believe it sometimes. It still seems unreal and I cant stop looking at my ring. I am certain that some point this will wear off but I just have to enjoy the excitement for now.

We have set our wedding date for November 10, 2007. One week before my birthday.

These are a couple of pics of me and my fiance.






My Christmas


Anyhoo, how was your Christmas?

Mine was great! I had a chance to spend time with my sisters and other family. I have been missing them so much. I truly enjoyed myself.
We do Secret Santa every year in my family since there are not little kids. Its always fun and as usual, I had no clue who had my name. It ended up being my brother-in-law who got me some Baby Phat perfume and some Yankee Candles just like I asked for on my Christmas list.

This was the first time that my mom met my fiance, so that was pretty exciting. Every seemed to love him. I was very happy about that cause sometimes you just never know. He had already met my sisters except for one and he has also met my dad a few months back when my dad was passing through on his was to a business trip, but he still needed to meet my mom and some other family. Like I said that went very well.

I tried not to overindulged too much, although it is up to the scale to tell the true tale. I mean I did eat food-food, but I did not have hardly any dessert other than a couple of pieces of cake. You can see the pic of the Italian Creme Rum Cake below. OMG, it was so damn good. Oh and how could I forget about the cocktails.
A Lot Closer 2 Ecstasy and I'm out!
"If you see someone without a smile today, give them one of yours!"
posted by Superstar Nic at 1:14 AM, |


11 comments