Tuesday, December 04, 2007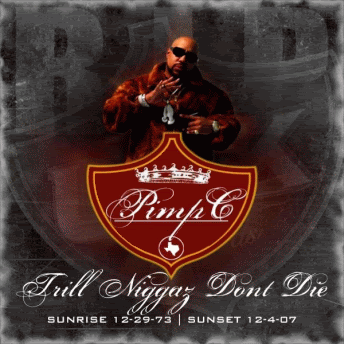 Pimp C, born Chad Butler, one-half of the veteran Houston rap group UGK, was found dead in the upscale Mondrian hotel on Tuesday. The hotel was a longtime music-industry hangout. He was 33. Pimp C is survived by a wife and three children.
The Captain of the Los Angeles County coroner's office said Pimp C had apparently died while in bed in his hotel room. Everyone I talked to about it today has been speculating about the cause of death. They have reported that no foul play was involved but that's about it other than the usual statements about waiting on the autopsy.


Together with Bernard "Bun B" Freeman, Pimp Cs friend since they were in junior high, started UGK, short for Underground Kingz. Bun and Pimp C were pioneers of Southern (Dirty South) Rap, and hit the mainstream with their appearance on Jay-Z's smash "Big Pimpin'" and Three 6 Mafia "Sippin' On Some Sizzurp". Their latest CD included the hit "International Player's Anthem (I Choose You)," featuring OutKast.

The rap duo's career was derailed when Pimp C was jailed for three years in 2002 on gun charges. But he got as much exposure as ever, as the "Free Pimp C" slogan spread.

Though they never enjoyed the pop-chart success of some other rappers, they were truly favorites of mine. When I first heard the news, I was hoping that it was another one of those rumors that people love to spread about entertainers. When I found out it was true, my heart sunk.

Pimp C is now truly free indeed!







More on Pimp C

Pimp C Official Site

Pimp C Official MySpace

Rap-A-Lot Records

Discography at discogs.com






This is Superstar Nic

A Lot Closer 2 Ecstasy and I'm out!

"If you see someone without a smile today, give them one of yours!"

Labels: Celebrity News, Hip Hop News, Pimp C, Rappers, UGK
posted by Superstar Nic at 7:47 PM, |


0 comments