Friday, March 30, 2007
I know that these pics are numbered out of order, but that is how they came to me and this stupid blogger won't let me line the pics up side by side the way that they should be so that they WOULD be in order. Anyhoo enjoy the H.A.M.s and have a great weekend!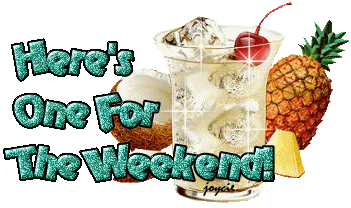 10.
Kadeem Hardison
- Looks like Jasmine Guy isn't the only cast member of A Different World that hasn't aged well.
9.
Ahmad Rashad
- If he wants to continue to date young blondes, he might need to take a dip in the fountain of youth.
8.
Bobby Brown
- That droopy lip makes him look like a stroke victim.
7.
Big Daddy Kane
- If he ever plans on making a comeback, this former Smooth Operator first needs to "half-step" away from the buffet table.
6.
Smokey Robinson
- Smokey's cataract-filled eyes are frightening.
5.
D'Angelo
- All those years of hard living and good eating have finally caught up to him.
4.
K.Ci (from Jodeci)
- K.Ci never looked good to begin with. But no one could have predicted how bad he'd turn out.
3.
Arsenio Hall
- This man looks absolutely ridiculous. He's morphed into Sideshow Bob from The Simpsons.
2.
Ralph Tresvant
- Ralph was New Edition's original heartbreaker. Guess what Rick James said was true - "Cocaine is a hell of a drug!!"
1.
Devante (from Jodeci)
- This has to be one of the most spectacular drop-offs in history. He looks like he needs medical attention.

This is Superstar Nic

A Lot Closer 2 Ecstasy and I'm out!
"If you see someone without a smile today, give them one of yours!"
posted by Superstar Nic at 6:00 PM, |


10 comments